MSMEs are Micro, Small, and Medium Enterprises that are usually involved in the manufacture and production of goods and commodities. These business enterprises are the backbone of a country's development and provide holistic development to the rural and urban population of the country.

The MSME sector in India makes a contribution of around 30% to the nation's GDP. Moreover, it contributes about 40% to the total exports of India and provides more than 110 million job opportunities in the country. Thus, the importance of MSME in the growth and development of India is vital.

If you are an entrepreneur and are looking to set up a business in India, you should know the various aspects of MSME, like MSME definition, objectives of MSME, MSME classification, and more.

Additionally, it will be beneficial for you to know that you can get SME insurance for your business to protect it against various risks like cybercrimes, damage to property, third-party lawsuits, etc.

Let us learn more about MSME and its various aspects in detail.
MSME Meaning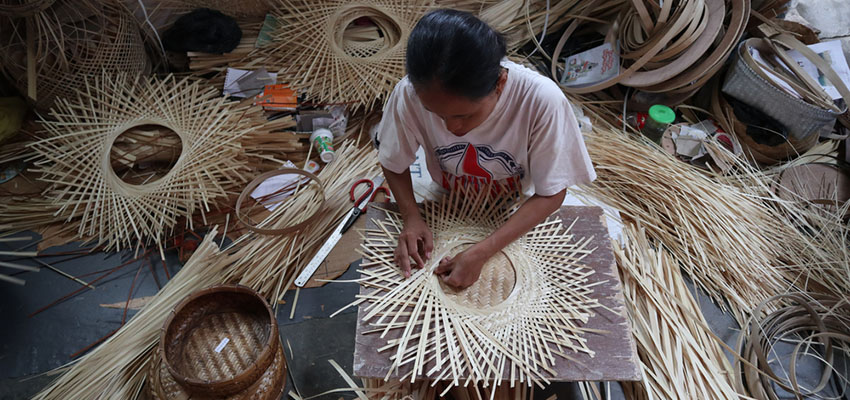 MSME full form is Micro, Small, and Medium Enterprises. The Government of India introduced the MSME under the Micro, Small, and Medium Enterprises Development (MSMED) Act of 2006. MSMEs are managed under the Ministry of MSMEs.

MSMEs are businesses with specific turnovers. The objective of MSMEs is to primarily engage in manufacturing, processing, production, and preservation of goods and commodities. These business enterprises play an important role in the socioeconomic development of the country.
What is MSME Classification?
Businesses are classified as micro, small or medium enterprises on the basis of their turnover and the sector they operate in (manufacturing/services).

| | | | |
| --- | --- | --- | --- |
| Category | Micro | Small | Medium |
| Net Investment in Plant, Machinery, and Equipment | Less than ₹1 Crore | Less than ₹10 Crore | Less than ₹50 Crore |
| Net Turnover | Less than ₹5 Crore | Less than ₹50 Crore | Less than ₹250 Crore |
Types of MSME
According to the Micro, Small and Medium Enterprises Development (MSMED) Act 2006, MSMEs are of 2 types:

Manufacturing Enterprises: Business enterprises that are involved in the manufacturing of goods, as stated under Schedule I of the IDRA 1951, are categorised as MSMEs. Additionally, all business enterprises that contribute value to the finished products by making use of plants and machinery also come under MSMEs.

Service Enterprises: Business enterprises that provide services and come under the category of 'enterprises' as stated in the MSMED Act are service enterprises and come under MSMEs. Note that individual service providers do not qualify as service enterprises.
Features of MSME
MSMEs contribute significantly towards improving the lives of their employees and artisans. They help these workers have a better quality of life by providing them with an income source, medical benefits, loan facilities, and more.

MSMEs constantly strive to bring innovation, modernisation, and expansion in technology and infrastructure in the sector they operate in.

These enterprises are equipped to provide banking institutions with credit limits and financing assistance.

MSMEs set up specialised manpower training centres to upgrade the skills of individuals and create a motivating and feasible environment for future entrepreneurs.

MSMEs are technologically driven and have quality certifications and advanced testing facilities to ensure top-notch quality of goods and commodities.

MSMEs follow the latest global trends and bring innovation in product manufacturing and packaging to the domestic markets.

MSMEs create ample job opportunities in both rural and urban areas.

MSMEs produce thousands of products, which are usually less expensive than similar products from international brands.

MSMEs promote growth in the khadi, village, and coir industries by collaborating with the concerned ministries, stakeholders, and artisans in these areas. Such sectors require low investments and have flexible operations, opening the doors for enhanced employment opportunities and higher domestic production.
Role of MSME in India
Here are a few points highlighting the importance of MSME in the Indian economy:

Export: MSMEs' contribution to the exports from India was recorded at 42.67% by August 2022. Such high volumes of exports facilitate international trade and contribute to industrial growth within the country.

Employment: As stated before, MSMEs create employment in rural and urban areas of the country. These business enterprises are the second largest employment sector in India after agriculture. By setting up units in rural and underdeveloped areas, MSMEs contribute to the better living standards of people from lower socioeconomic and rural areas as well.

Innovation: MSMEs bring innovation to various processes in the manufacturing of goods and commodities. They provide the necessary skills, tools, and technology for automation and advancement in their sectors. It contributes to the overall technological upgradation of the country and promotes research and development.

Entrepreneurship: MSMEs promote inclusiveness in the country by facilitating the entry of aspiring entrepreneurs in various sectors. They promote healthy competitiveness among entrepreneurs, which fuels industrial growth.
Recent Government MSME Schemes and Policies in India
FIRST: Keeping in view the crucial role MSMEs play in the development of the country, the central government announced the launch of FIRST (Forum for Internet Retailers, Sellers, and Traders). The program aligns with the government's Digital India movement and educates and informs MSMEs about opportunities to become self-reliant and digitally capable.


More than 17,200 retail entrepreneurs have already registered with the program, and these MSMEs are taking powerful steps to become digital and self-reliant.

MSME Innovation Scheme: The Indian government launched the MSME innovation scheme in March 2022 to foster innovation in the sector. Under this scheme, MSMEs can enjoy reimbursement of the cost of Intellectual Property Rights applications for new ideas and designs. The programme provides financial and other resources to MSMEs to encourage innovation.

CGTMSE: The Credit Guarantee Trust Fund for Micro and Small Enterprises scheme provides financial assistance of up to ₹2 Crore to new businesses.

CLCSS: The Credit Linked Capital Subsidy Scheme provides capital subsidies to MSMEs operating in the khadi, village, and coir sectors. The subsidy allows these businesses to acquire technological innovation and upgradation.

ASPIRE: ASPIRE, or A Scheme for Promotion of Innovation, Rural Industries, and Entrepreneurship, fosters innovation and entrepreneurship in rural and agricultural sectors by establishing advanced technology networks.
Wrapping Up
MSMEs are Micro, Small, and Medium Enterprises that are usually involved in the manufacture and production of goods and commodities. MSMEs are crucial to a country's economic and social development. They provide ample job opportunities, bring innovation, foster innovation, and promote exports in India. MSMEs can benefit from multiple schemes, trust funds, and programmes launched by the government in India.

If you are a budding entrepreneur, consider securing your start-up with SME insurance to safeguard it against various risks.