Health insurance plans offer financial support during medical emergencies and help pay the hefty treatment costs. Additionally, they offer several other benefits, like tax* benefits, a cashless treatment facility, coverage for a wide range of expenses, and more.

With medical inflation refusing to go down, treatment of medical conditions and ailments is becoming increasingly expensive. This means you may end up draining your entire lifetime's savings if you have to undergo an expensive medical procedure or get treatment for an extended period.

Changing lifestyles and habits expose most of us to some health issues in due course of time. Buying health insurance, in such a scenario, can be the best way to create a financial safety net against hefty medical expenses.

Let us find out about the benefits of health insurance in India in detail.
What is a Health Insurance Plan?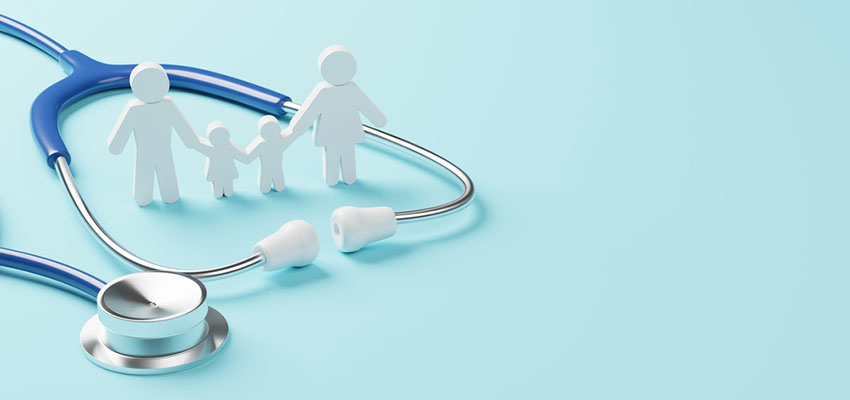 Before diving into the advantages of health insurance, let us briefly understand what a health insurance plan is. Health insurance is a category of insurance that provides you with financial support to cover expenses that arise out of medical ailments and healthcare needs covered under the policy.

The expenses covered under a health insurance policy may include hospitalisation bills, doctor visits, domiciliary hospitalisation expenses, pre and post-hospitalisation expenses, and much more. However, the exact health insurance coverage may differ for various plans and insurers.
Top Benefits of Health Insurance in India

Here are the main benefits of a health insurance policy you should know before buying a health plan in India:

Coverage for medical emergencies: The primary advantage of medical health insurance is that it provides financial support during a medical emergency when you may not be well-equipped to handle those expenses on your own.


You can rely on a health insurance plan to support you financially for the covered expenses in your times of need.


Protection against rising medical costs: As medical diagnosis and treatments are advancing, the cost of getting these facilities is also increasing. There is always a fear that you may not be able to afford quality medical care for your loved ones or yourself due to their hefty costs.


A medical insurance plan for your family and yourself ensures you need not worry about the cost of treatment and can focus on the insured person's health and recovery.


Health insurance tax* benefits: Health insurance plans allow you to enjoy tax* benefits along with providing you financial security. When you purchase a health insurance plan in India, you can enjoy a reduction in your tax* liability under Section 80D of the Income Tax* Act.


However, the tax* benefits may change from time to time. Therefore, it is advisable to consult a tax* professional for the same.


Protection to personal savings: A single medical surgery or expensive treatment may deplete your lifetime worth of savings. Medical insurance benefits include protection of your savings.


You can depend on your health insurance plan to provide financial assistance for medical causes. This way, you can use your savings for other essential life goals or save luxuriously for your retirement.


Health insurance riders#: Health insurance riders# are one of the best features of health insurance. With a rider, you can enhance the coverage scope of your medical policy for an additional premium. You can also purchase health-based riders with certain life insurance plans.


With health insurance riders#, you can get coverage against accidental death and disability, critical illness, terminal illness, etc.


Cashless treatments: You can opt for cashless treatment at any of the insurer's network hospitals.


With this facility, the insurer settles all hospital expenses (limited to your policy wording) directly with the hospital. You do not need to pay the bills and other covered expenses out of your pocket.


Coverage for hospitalisation expenses: Health insurance plans cover a wide range of hospitalisation-related expenses.


While the exact coverage scope may vary for different health plans, they generally cover accidental hospitalisation, ICU room rent, hospitalisation due to illness or disease, organ donor expenses, domiciliary treatment, and pre/post-hospitalisation expenses.


Complementary check-ups: Several health insurance plans offer the policyholder complimentary health check-ups.


These check-ups ensure that you are regularly updated about your health condition and that any medical complication can be detected as early as possible.


Coverage for alternative treatment: Several people prefer to opt for alternative courses of treatment, like Ayurveda, Unani, Siddha, and Homeopathy.


Most health insurance plans provide coverage under such alternative treatment methods, too.

Note: Even if your employer offers employee health insurance, an individual health policy is beneficial. Since employees are usually covered under a group medical policy, the scope of coverage for individual employees is limited. A health insurance plan for your family and yourself can provide additional benefits and ensure no shortage of funds when needed.
Wrapping Up
As medical and healthcare services become increasingly expensive, adding a health insurance plan to your investment and insurance portfolio has become essential. A health insurance plan offers several benefits. Most importantly, it ensures that you have sufficient financial coverage when you need funds to undergo medical treatment or require healthcare services.

With Tata AIA Life Insurance, you can choose from 3 different health plans: Tata AIA Pro-Fit, Tata AIA Smart Health, and Tata AIA Smart Health Shield Plan, and be stress-free about protecting yourself and your loved ones against medical ailments and their costs.