Comprehensive health policies offer coverage for hospitalisations, OPD treatments, ambulance transport costs and AYUSH treatments under one health plan. They ensure you and your family are covered for all medical emergencies while insured.

Health insurance plans are an essential part of maintaining your health and well-being. They cover your medical expenses, and a comprehensive health insurance plan can act as a form of financial shielding when faced with a medical emergency.

Without health insurance, medical costs can quickly add up and land you in the red. To avoid this, getting comprehensive health coverage either as a standalone plan or as a rider with your life insurance policy can be a big help.

Read on to learn what a comprehensive health insurance plan is, its benefits, what coverage you can expect when you opt for one and why you should consider getting one for your family.
What is a Comprehensive Health Insurance Plan?
Comprehensive medical plans are all-inclusive health plans with extensive medical coverage that offer lifetime renewability to policyholders. Some even offer free annual health check-ups and access to wellness programs to help maintain a healthy lifestyle.

The premiums for these plans are generally higher as they offer more extensive coverage, but in exchange, you get coverage for in-patient treatment, consultations, OPD treatment, hospital stays, and medical testing.
Why Do You Need Comprehensive Medical Coverage?
A basic mediclaim plan will mostly cover in-patient treatments and emergencies requiring hospitalisation and is more beneficial for those with no dependants or chronic conditions.

With comprehensive health coverage, you can get coverage for critical illness treatments, pre-existing disease coverage and even organ donor expense coverage.

Hence, you should opt for a comprehensive health insurance plan if you want medical coverage for cost-intensive treatments like dialysis or chemotherapy. Comprehensive plans are also beneficial for senior citizens, as they will require regular medical treatments.
What Does a Comprehensive Health Policy Cover?
The extent of coverage you will receive under your comprehensive health insurance plan will depend on your insurer and the plan you opt for. These are some general base covers you can expect under most insurers:

In-Patient Hospitalisation

Day Care Treatment

Pre-Hospitalisation

Post-Hospitalisation

Organ Donor Expenses

Domiciliary Hospitalisation

OPD Treatment

AYUSH Treatment

Emergency Ambulance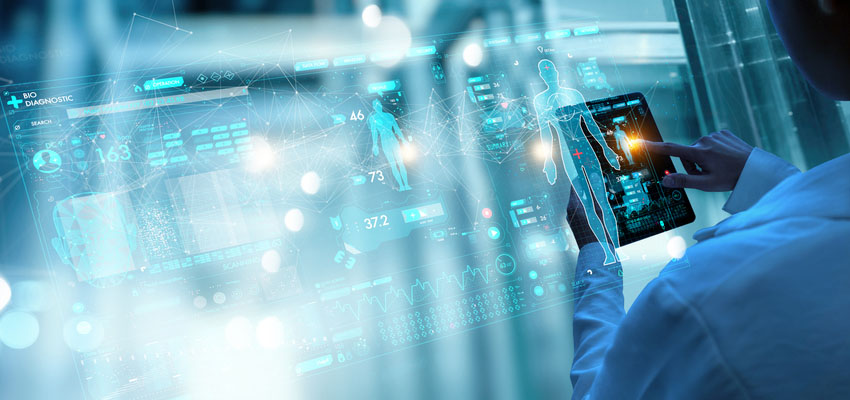 Benefits of Comprehensive Medical Plans
Covers the Entire Family: Some of the best comprehensive health insurance plans allow you to insure your family under one plan. Hence, you can get extensive medical coverage for your spouse and children. Some plans allow you to extend the coverage to your parents and in-laws.

The sum insured here can be available on an individual or on a floater basis, depending on the type of comprehensive plan you opt for.


Pre-Existing Disease Coverage: All comprehensive plans offer pre-existing disease coverage. Once you have completed the waiting period under the plan, you are covered for existing diseases. Generally, the waiting period for pre-existing diseases under health insurance is 1 - 4 years.

Therefore, buying a comprehensive medical plan well before you require coverage for your condition is a wise decision.


Riders/Add-On Covers: You can opt for add-on covers on policy purchase or renewal to extend your base coverage. Remember that these riders require an additional premium payment, so only opt for coverage you absolutely need to avoid overextending your budget.

Some of the popular health insurance riders are critical illness cover, maternity cover, personal accident cover, hospital daily cash, etc.


Cashless Treatment: Like regular health plans, you can claim cashless facilities under comprehensive health insurance at network hospitals. Here, your insurance provider will settle the bill directly with the hospital, mitigating the need for you to gather any last-minute funds.

This facility can be availed for planned and emergency hospitalisations so long as you or an insured family member is hospitalised at a network hospital.


Cumulative Bonus: Most comprehensive health insurance plans come with a cumulative bonus that can be accrued for every consecutive claim-free year. When you renew your policy after a claim-free year, the cumulative bonus will get you a discount on the premium or increase your sum insured by a certain percentage.


Tax Benefits: Much like life insurance policies, you can be eligible for tax benefits on your annual health insurance premium payments. This benefit can be claimed under Section 80D of the Income Tax Act 1961.

You can get deductions up to ₹25,000/₹50,000, and you can also claim a deduction for a maximum of ₹5,000 for preventative health check-ups, which is included within the overall limit.


Outpatient Treatment: One key advantage of having comprehensive health coverage is that your insurer will cover OPD expenses. This means you are reimbursed for the OPD consultation cost incurred when you visit a doctor and do not require hospitalisation.
Conclusion
Buying a comprehensive health insurance plan can be one of the best things you can do for your family. Once you secure their life with life insurance, you should opt for buying health insurance to safeguard them from any medical emergency and unforeseen hospitalisation costs. You can also buy targeted health riders or life + health insurance combination plans for comprehensive protection under a single plan.

Tata AIA Life Insurance in India offers a range of health riders as well as life insurance plans with inbuilt health and wellness benefits. For example, Tata AIA's Pro-Fit offers OPD coverage for outpatient consultations, physiotherapy sessions, pharmacy and a diagnostic cover under its comprehensive health coverage.

Check our website or get in touch with us today for more details.