5 Ways to Stay Fit When You're Travelling
Traveling can throw off the most disciplined fitness conscious person's routine. It's easy to fall into a lethargic state when a good lifestyle is interrupted for days on end. When we travel, it is difficult to maintain the diet and exercise routine, and quite often, our sleep schedule also gets interrupted. Therefore, travelers should know the ways to stay fit and during travel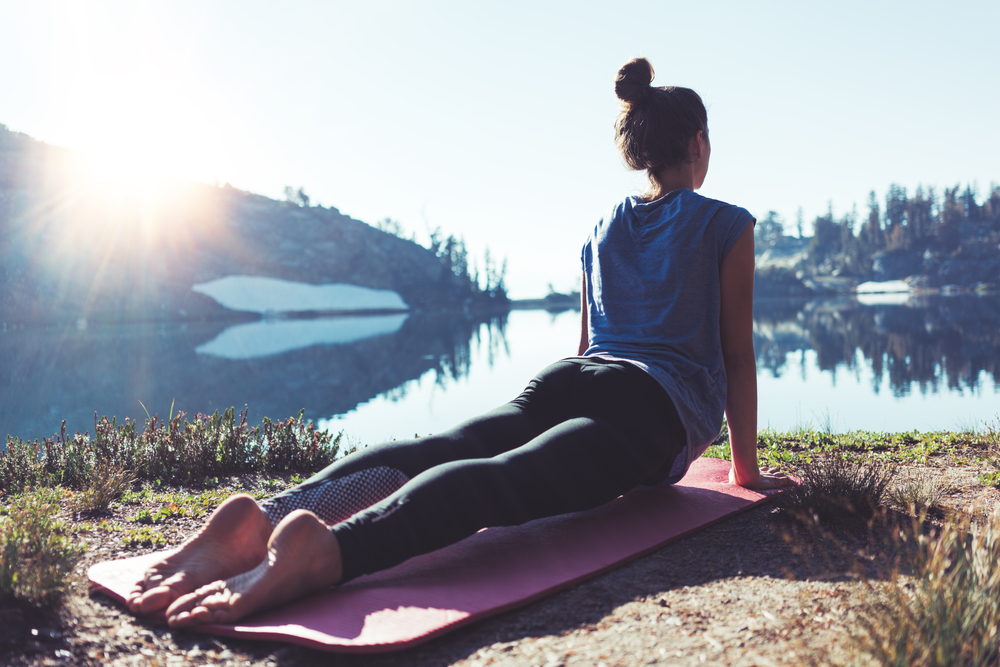 Reasons to Stay Fit While Traveling
When we travel across countries, the change in time zones can put our bodies & sleep cycle under stress. Adapting our schedules to the new time zone helps reduce the toll on us. Access to healthy eating options and gyms may also be limited.
Traveling and staying healthy is not mutually exclusive. Moderate exercise helps the body adapt its circadian rhythm to the new time zone. You will have more energy to explore the new location. The feeling of jetlag can be reduced by gently adjusting your sleep cycle to the new time zone.
People with chronic health conditions like diabetes, heart problems, obesity, etc., must be more vigilant about staying on track with fitness when traveling. Careful lifestyle management is needed, and interruptions can be costly.
1. Keep Up with Your Exercise Routine
It can be difficult to exercise when traveling, especially for those who are used to gyms. Carrying fitness equipment or finding a running track can be a hassle. However, discipline is very important to maintain a workout routine.
Nowadays, there are a few solutions. Some reputable gym chains can be found in major locations across the country. They allow members to use their facilities for workout sessions anywhere. You can avail yourself of such facilities before you travel and locate a gym at your destination. Many hotels also have gyms. Alternatively, you can contact local gyms and ask for a limited number of sessions.
If you practice Pilates, calisthenics, or no-equipment workouts, they can be performed anywhere. You may need a smartphone or tablet to follow the training videos.
2. Maintain Your Usual Diet
Traveling usually disturbs your diet due to disrupted mealtimes. It can be particularly hard on those with restrictive diets since it can be difficult to find suitable meals in a new place
And yet, one of the best things about traveling is the chance to explore the cuisine of your destination. You can find small specialty shops, big restaurants, and homestays, depending on where you have traveled to.
One option is to rent an privateaccommodation where you can cook your food if you have major dietary restrictions. If the destination has caterers for your dietary restrictions, you can talk to them and arrange for food to be delivered beforehand.
If you don't have diet-related problems, you should ensure that you maintain portion control and eat a balanced diet. You may pack your snacks and refrain from overindulging in rich, local delicacies. Try to maintain consistent mealtimes.
3. Go Hiking or Trekking
Being able to explore new sights is the best thing about traveling. Going on a hike or trek in a new place combines exercise and tourism. It keeps you active, invigorated, and exposes you to fresh air while getting some much-needed exercise.
When you're traveling, it can be difficult to stir up any enthusiasm for your usual workout routine. Hiking or trekking also solves this problem. It helps you stay active even when you can't exercise.
Long power walks to explore the neighborhood is also another great idea. Taking the stairs helps you stay active all day.
4. Carry Your Medication
Another thing to remember is to stock up on all the medication needed for the duration of the trip. You may not find the right ones at your destination. This can be detrimental to your health
You should not forget to take your medicines on time while traveling due to the excitement and change in schedule. Especially those with conditions like diabetes or allergies have to ensure that they are always equipped with the meds they need.
5. Eliminate Worry with a Term Life Insurance
While we may love traveling, it's undeniable that our loved ones worry about us when we aren't around them. You may have the same worries when you're traveling, especially for a prolonged period - what if your loved ones suddenly face distressing incident and need you? How would they gather the money needed during such times?
Term insurance is one such solution that will allow you to travel tension-free. It safeguards your family in case of a sudden loss of income, untimely demise of family members, or illnesses. You can get online term plans and even add riders for extra protection with Tata AIA online.
Term life insurance can be combined with a monthly income plan so that your loved ones receive a monthly income if anything adverse happens to you. It also provides payout upon diagnosis of terminal illnesses.
Term insurance provides coverage even when the subscriber is traveling abroad. If anything happens to you, the beneficiaries receive the death benefit compensation. You can purchase an accidental death rider* if you are a frequent traveler.
L&C/Advt/2021/Jun/0741