Liability insurance offers financial coverage to individuals and organisations. Based on the type of business or company you own or operate, you will need to get different types of liability insurance policies to ensure adequate financial and legal coverage from liabilities.

Like individuals, companies and organisations must also be insured against emergencies and perils. This is because events like natural disasters, fires and accidents can result in injuries to people or property, which can bring about legal and financial liabilities to business owners.

This is where liability insurance comes in. This type of business insurance policy covers business owners for unexpected financial losses due to these events. Moreover, different types of liability insurance policies cover different liabilities, which we will get into in this blog.
What is Liability Insurance?
Liability insurance is a type of insurance product that offers financial coverage against claims arising from injuries and damage to other people or property.

These insurance policies are bought by anyone who owns a business, practices medicine or law or drives a vehicle. In other words, anyone that can be sued for causing damages or injuries to a third party individual or property.

A liability policy protects both the insured and the third party, and you can also get different types of liability insurance coverage based on your needs.
Types of Liability Insurance Policies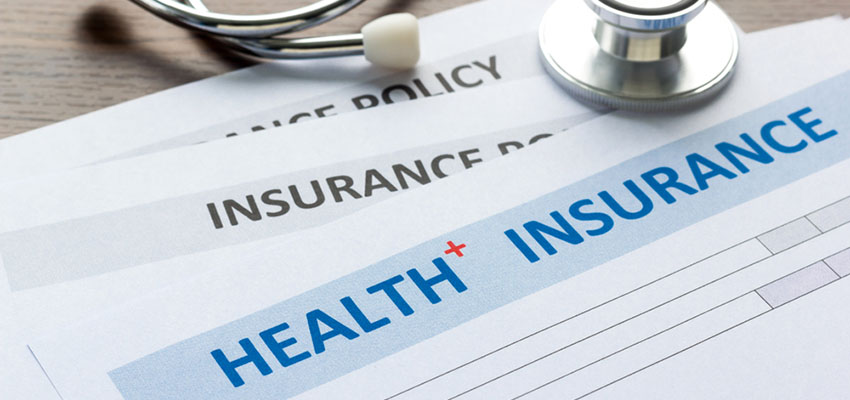 Commercial Liability Insurance Policy

Commercial liability insurance covers claims arising out of personal injuries, advertising or property damage from the business premises and operations, products and completed operations.


For example, when a customer visits a company and gets injured on their premises, the commercial liability insurance policy taken by the company will pay for the medical expenses of the customer.


Simply put, this is a standard commercial general liability policy and is also known as comprehensive general liability insurance. This type of business insurance also covers lawsuits arising from:


Injury to employees and the public.

Property damage caused by an employee.

Injuries caused by employee negligence.

Some general liability insurance will also cover infringement on intellectual property, libel, slander, contractual liabilities, tenant liabilities, and employment practices liabilities.


Director's and Officer's (D&O) Liability Insurance

This type of liability insurance coverage protects directors and officers of large companies against legal liabilities and costs from:


Unlawful acts.

Erroneous investment decisions.

Failure to maintain property.

Releasing confidential information.

Hiring and firing decisions.

Conflicts of interest.

Gross negligence.

Most D&O insurance coverage excludes coverage for fraud or other criminal acts. Moreover, the insurance claims for this policy can be made by employees, suppliers, competitors, regulators, customers, shareholders and other stakeholders.


For example, an employee fired due to cost-cutting measures files a lawsuit claiming the director has always discriminated against them based on nationality. Further investigation of this claim made it clear they were fired as a cost-cutting measure.


Hence, the D&O insurance policy protected the director and officer against the claim made by the employee.


Professional Indemnity Insurance

This type of liability insurance covers business professionals who provide advice or services to clients.


Professionals like engineers, architects, lawyers, doctors and medical practitioners can opt for this liability coverage. It covers compensation claims when the business is sued for professional errors, negligence or omissions.


For example, a patient taking legal action against a hospital for a surgical error made by the doctor will be compensated for their medical negligence claim by the hospital's professional indemnity insurance.


Cyber Risk Insurance

This liability coverage helps organisations and SMEs cover against property loss due to any electronic activity the business is involved in. It helps compensate for the risk involved in recovery after a security breach.


For example, a security breach at an IT firm resulted in customers' identities being leaked. In this case, the company's cyber risk insurance will help settle any customer claims arising from this incident.


Commercial Crime Insurance

This type of SME insurance policy is used to cover third-party fraud and employee dishonesty. It protects businesses against:


Employee dishonesty

Theft of money or property

Burglary

Robbery

Forgery

Cybercrime

For example, the monetary value or cost of inventory stock from a company lost due to robbery can be compensated under commercial crime insurance.


Carrier Legal Liability Insurance

This type of liability insurance policy covers the damage or loss of goods during transit. The loss can be due to fires or the vehicle carrying the goods being involved in an accident, and the loss is only covered when the goods are still in the insured's custody.


Product Liability Insurance

This business insurance policy will cover property damage or personal injuries incurred by the insured company's products or services. This liability coverage is required for companies that produce tobacco or are part of industries like chemicals, food, medical products, etc.


For example, a claim arising from a defective product that caused bodily harm to the customer will be compensated using the company's product liability insurance.


Trade Credit Insurance

This type of liability insurance coverage helps protect business owners' accounts from loss due to credit risks like bankruptcy, insolvency, etc.


For example, the risk of a company being unable to pay back your business for a service or product due to a loss of business can be covered with a trade credit insurance policy.
Conclusion
Liability insurance safeguards your business from significant losses due to personal injury or property damage. Different types of liability insurance can be used to cater to specific business requirements.

Hence, getting SME insurance should be your number one priority if you are a business owner. This way, you and your company stay covered in case any unexpected events occur.