Commercial insurance is a type of insurance plan that helps businesses mitigate unforeseeable risks. Various commercial insurance types are available to safeguard your business against different risks.

Although the joy of owning and operating your business is beyond words, the struggles and uncertainties at every step can be challenging. There can be instances where your employee may get injured, a natural disaster may occur, or a client may file a suit against you. In such situations, business insurance or commercial insurance can be helpful.

Read on to learn more about commercial insurance in India, its benefits and types.
What is Commercial Insurance?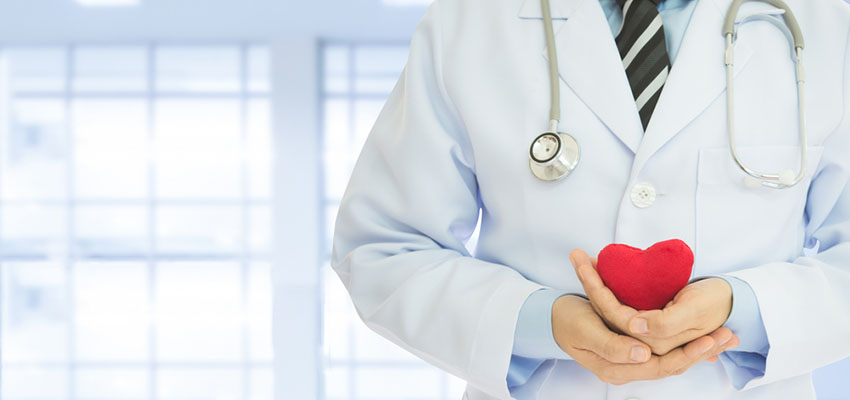 Commercial insurance, sometimes called business insurance, protects business entities like businessmen, industries, etc., from any unforeseen circumstances that may affect the business. As businesses grow, their exposure to risks also increases. Hence, it is vital to have commercial insurance to safeguard your business against various unforeseen downsides.

Although this type of insurance is essential for larger businesses, having business insurance for startups and Small and Medium Enterprises (SMEs) is also necessary. Since small or medium-sized businesses run on high risks and even a minor financial setback can affect them hugely, the importance of having commercial business insurance is significant.

Moreover, this insurance type creates immense value for businesses of all sizes and those operating across various industries and geographical boundaries.
Types of Commercial Insurance
No businesses are alike. Each has its own set of risks. Thus, the insurance providers offer commercial insurance in India depending on the risks the businesses are exposed to. The types of commercial insurance policies vary depending on the business, and many insurance providers may even offer special packages based on their solutions' purview.

Some of the different types of business insurance in India include:
Liability Insurance: Also sometimes known as third-party liability insurance, this insurance covers businesses from claims arising from third-party injury or damage to their property. This insurance typically covers infrastructure damage, bodily injury, product liability and recall, worker's compensation, etc. The legal costs incurred if a suit is filed against the business are also covered under liability insurance.


Fire Insurance: One of India's most popular types of commercial insurance is fire insurance. This insurance covers loss or damage caused to the insured property due to fire breakout. The insured can raise a claim for the expenses incurred to repair or reconstruct the damaged property.


Burglary Insurance: This type of business insurance covers the insured property if any loss or damage is caused due to housebreaking, theft or burglary attempts. Sometimes, riots and malicious activities are also covered under burglary insurance.


Shopkeeper's Insurance: This insurance is ideal for retail shop owners as it covers comprehensive risks faced by small and mid-sized shop owners. This insurance typically covers fire and allied perils, burglary, machinery breakdown, personal accident, liability, etc.


Marine Insurance: It is a type of insurance that offers coverage for marine cargo risks for goods in transit. Marine insurance covers the goods or vessels in transit via roadways, waterways, railways or airways.


Directors & Officers Liability Insurance: This insurance covers the personal liability of directors or personnel at equivalent positions arising from alleged breach of duty, misconduct, wrongful act, negligence or error.


Office Package Insurance: This insurance covers the office premises and everything under its roof. It offers protection against fire, burglary, theft, machine breakdown, natural calamity, etc. This comprehensive policy also covers personal accidents. However, you must read the policy wording properly to understand the coverage.


Plant and Machinery Insurance: If you own a business that uses heavy machinery like cranes, compressors, excavators, etc., this insurance is essential. Breakdown or damage to these heavy machinery can halt the entire business process, and the repair cost may be humongous.


Workmen Compensation Insurance: If a worker or employee is injured or suffers health complications, it becomes the responsibility of the employer to pay for these claims. Workers's compensation insurance forms a part of general liability insurance and protects businesses from such financial expenses by offering due to the injured employee.


Cyber Insurance: One of the types of commercial insurance that has gained popularity in recent years is cyber insurance. This insurance helps businesses overcome the effects of cyberattacks or protect against them. The expenses incurred for the upgradation of technology, hiring professionals or even third-party liability towards its customers or employees are covered under cyber insurance.


Keyman Insurance: Under this insurance, the insured is the owner of the business or the primary stakeholder. In case of the untimely death of the 'keyman', the business may suffer drastically. Keyman insurance covers the future financial losses the business may have to go through.


Employee Insurance: The employer purchases this policy on behalf of the employees and pays the premium. This ensures the employees are safeguarded against uncertainties. This insurance offers life insurance to the employees that financially secures their family members.

Sometimes, employee insurance may include group health insurance, personal accident insurance and others.

Advantages of Commercial Insurance with Examples
Example 1: If you own a business related to commercial vehicles, it is essential to have commercial vehicle insurance to manage huge costs in case of damage to the vehicle during an accident or similar event.

Example 2: If you regularly transport goods from one country to another, marine insurance is a must. You can purchase marine insurance for a specific transit or date range.

Example 3: Businesses heavily dependent on human resources, like the service sector industry, must consider purchasing employee insurance to safeguard their most valuable assets - their employees.
Why Buy Commercial Insurance in India?
If you run a business in India, it is wise to have commercial insurance. Although it is crucial to evaluate the business insurance needs and the type of insurance to opt for, commercial insurance will safeguard your business and keep worries at bay.

To ensure your business runs smoothly: No matter how much you try, your business may suffer consequential losses or interruptions. Commercial insurance is important to ensure these losses or interruptions do not affect your business gravely.

To get coverage against natural disasters: Natural calamities can come unannounced and may impact your business significantly. The loss of life or property due to an earthquake, flood or any other calamity may even lead to the shutting down of business for a certain period. This insurance can compensate for the duration when the business is closed.

It offers peace of mind: Business insurance assures you that although there are numerous risks involved in business downside, there is a fallback option in the form of insurance. Thus, you concentrate more on making important business decisions and helping it grow than worrying about it.

It is cost-effective: Many consider business insurance an expensive proposition. On the contrary, you make an innovative and cost-effective choice to safeguard your business. For example, if a third party files a suit against your business, it not only affects your reputation but also hits the business financially. For a smaller firm, such a financial setback may even lead to shutting the business.

It safeguards your employees: Business insurance protects your employees in unforeseen accidents. It helps them financially to return to work with better health conditions. Moreover, it also protects your business against liability claims and lawsuits.
How to Choose the Commercial Insurance that Suits Your Business?
Every business works differently and has different risk exposures. Thus, selecting commercial insurance is a subjective process that requires time and effort. The main reason to purchase this insurance should be to mitigate one or several risks related to your business.

Steps to choose the right commercial insurance

Understand the need and requirement

Collect information about various policies available

Compare plans based on the features, pricing, inclusion and exclusions, commercial insurance claim settlement procedure, ratio, etc.

Keep an eye on the policy terms and conditions.

Review your plan periodically and follow a similar procedure before renewal.

Things to Remember While Buying Commercial Insurance

Examine all the terms and conditions of the insurance policy

Provide a complete declaration of the nature of your business, perceived risks, etc., to the insurance provider to avoid claim rejections.

For property insurance, take into account the correct value of your property.

Avoid false or misleading claims, as this may be considered fraud.
Wrapping Up
For some, it may not be easy to see the value of insurance, including commercial insurance, because of its intangible nature and something that is not always in use. However, the outcome of not having one in times of need can cause enormous damage.

Just like life insurance for individuals, commercial insurance for businesses is crucial for safeguarding the overall financial well-being of the business and protecting against any eventualities.