How To Inculcate the Value Of Saving In Your Children?
During the last visit to the mall, Ravi was shocked at his 7-year-old son's behaviour! His son wanted to buy the latest Playstation. Ravi tried to explain that the video game console was too expensive for him to splurge without a proper plan. To this, his son exclaimed , "Oh come on, dad, it's just 50,000!" Ravi watched his son in surprise and disbelief.


Ravi was shocked at how easily the little child could demand something so expensive. What worried him even more, was that his son thought that Rs. 50,000 was hardly any amount. That day, Ravi decided that it was time to inculcate the concept and the value of "money" in his son. Money is usually not a widely-discussed topic in children's school curriculums. . But it is a very important concept, especially in today's context where even teenagers have more money than a person's monthly salary in the 1990s! Developing a proper savings plan and then investing it well is a lesson that should be inculcated right from childhood.
The challenge of teaching kids to save:


Most young parents, today, find teaching their children the value of money nothing short of a challenge. Thanks to cashless transactions, online shopping, and phone banking, the use of cash has dramatically reduced. and because children do not see "money" around them, it becomes difficult for them to understand its actual value. Nevertheless, as a parent, you need to help your child learn more about money matters. Since our education system does not teach children the tactics of managing money, the responsibility of the parents increases even more.
If you want to make your child financially literate, there is no better time than now. No matter how old your children are, if they understand the concept of money, they would indeed comprehend saving it as well.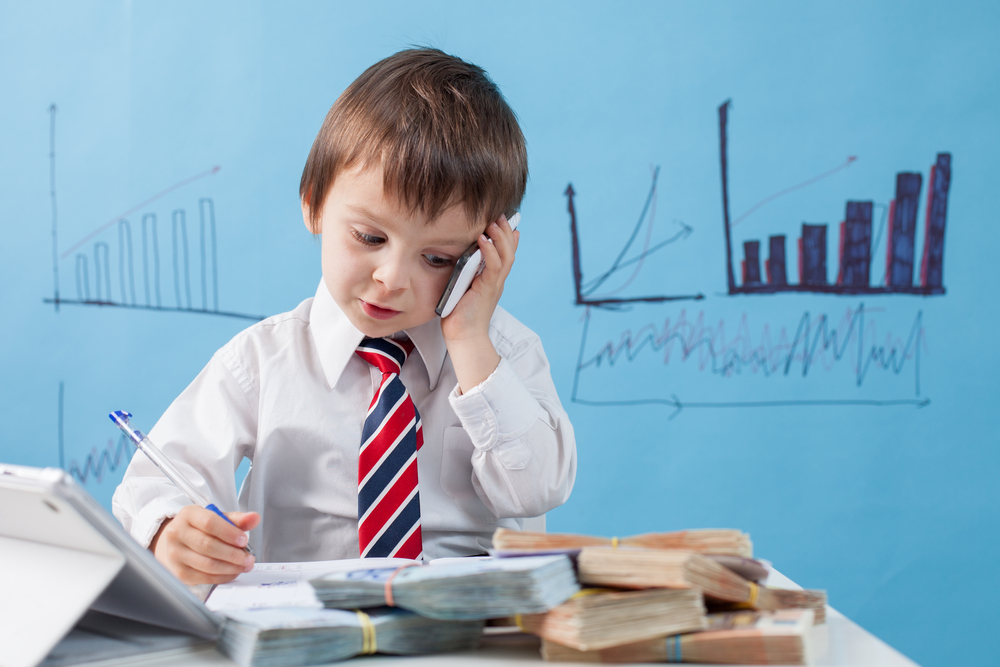 Top tips to teach children how to start saving:

The tips given below can help you in the process:


Communicate Openly and Clearly:

Depending on the child's age, you can speak to them about the relationship between expenses and income. Talk to them about everyday transactions, involve them in making a list of requirements while staying within budget.


Try this: Give them examples of how you have saved or are saving monthly through savings insurance to ensure that your family has a comfortable tomorrow.



Become a Role Model Yourself:

If you want your child to learn something, practicing it would be more helpful than preaching it. All parents tend to pass on their money personality to their children. If you have always been a spendthrift, chances are your children will be the same. If you have invested in a savings plan or a child investment plan, share essential details with them.


Must do: Help them understand how a child education insurance plan would help in securing their future.



Healthy Relationship with Money:

Children must be taught that though money is necessary, life's aim is not just to acquire materialistic pleasures and wishes.

Explain: Money has to bring security and safety for the present as well as the future.
How much money should children save?


Though there may be no clear-cut answer to this question, the 10% rule is generally well accepted by most financial experts. If you inculcate this thumb rule in your children about saving 10% of their earnings, even in the form of pocket money, consider it an outstanding achievement. It is a good start to proper child education in the financial space! These small habits will go a long way in maintaining good money habits when your kids become adults.

Tip:

10% is a nominal figure, easy to achieve. And you can start by asking your child to save 10% of his/her pocket money! In fact, you can start creating a child education plan for the entire journey to keep the child engaged and motivated!






How to help children save for the future?


As children grow older, they understand money matters a little more clearly, It would help them all the more if you can offer them sound guidance at the right time. Let us see how.


Help them Set an Achievable Goal:

Rather than telling your child to save, please give them a purpose. For example, if they want a toy or a dress, ask them to save for a few weeks/months and save enough.



Reward them for Small Milestones:

Rewards need not be monetary; fun things can be rewards too. A picnic, a dinner at a restaurant, a movie night, or a pizza party will do them good too.



Teach them How Savings Plans Work:

If you think they are ready, you can involve them when discussing a child investment plan or child education plan. You can teach them the basic idea of such plans and products. Speak to them about the benefits of long-term investments.



Educate them to Save for Longer Periods:

Teaching your child the benefits of a long-term saving plan must start early. Most children these days seek instant gratification. Thus, it is all the more important to tell them the necessity of long-term investments and savings. Talking to them about how you have planned their future and designed a plan to ensure that they can get the best opportunities would also help.
For example, you opt for the Tata AIA Fortune Guarantee Plus(UIN: 110N158V02) plan. With this plan, you can show them how you would have a financial backup at different stages of life. The plan offers a regular and guaranteed# income along with the benefits of an insurance cover. The goal is also simple to understand and convenient. is an example of a savings insurance plan that you can buy for your child as well!

Selecting the Tata AIA Fortune Guarantee Plus(UIN: 110N158V02) plan will not only help you teach your child the basics of savings but also create a kitty for the future as a "child education corpus".

Teaching the young ones the art of money management may seem a little daunting. But if you can follow the simple tips discussed above, it may become easier. Give the children the confidence to save and praise them when they achieve small milestones. Also, keep in mind that it is also essential that you help your child build a healthy relationship with money. They need to understand the relationship between wants and needs.

it is also essential that your children realize that money is not just a tool to buy things. Instead, explain to them that saving and investment are two of the most critical aspects of money. It would help if you educated them on how money is essential in planning for the future. The concepts of 'saving for a rainy day' and 'emergency funds' should also be discussed positively and openly.
People also ask:


How do you teach kids to save?

How much money should children save?
How do you encourage students to save?
L&C/Advt/2021/Jun/0818