Learn How to Save Tax on Your Salary

You work hard all through the month to finally receive that paycheck. However, you end up paying a significant sum as income tax on salary, which reduces your paycheck sum. The Income Tax Department levies tax on salary in India as per the applicable slab rate. It is possible to reduce the income taxes on salary if you are more cautious and make wise investment decisions in a year. By choosing the right salary structure and opting for smart investments such as insurance plans, you can save a lot of your earnings annually which provide security for your loved one.
Saving tax on salary in India
Particulars

Income Tax as per Old Tax Regime (in ₹)

Income Tax as per New Tax Regime (in ₹)

Annual Salary

8,00,000/10,00,000

8,00,000/10,00,000

80C Deductions

1,50,000

NIL

Net Taxable Income

6,50,000/8,50,000

8,00,000/10,00,000

Net Income Tax (as per the

applicable tax slab rate)

*exclusive of health and education cess

75,400/85,800

46,800/78,000
ULIPs for effective tax-saving on salary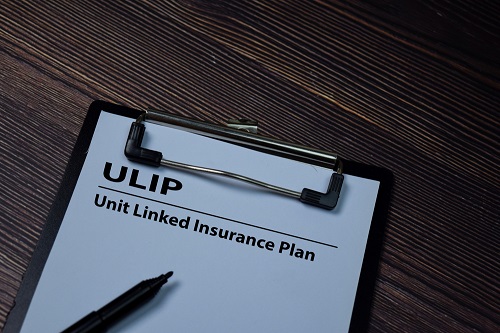 One of the most coveted investment options is a ULIP (United Linked Insurance Plan). A ULIP policy offers the dual advantage of insurance and investment in a single plan.
In a ULIP plan, a part of the premiums you pay is used to provide you with a secure insurance cover, whereas the remaining premiums are invested in a market fund as per your preference, financial objective and risk tolerance.
Apart from high ULIP returns, you also get substantial taxation benefits. Under Section 80C, the premiums you pay for the policy are exempt from tax up to ₹1.5 Lakh. Further, under Section 10(10D), the death benefit and the maturity proceeds of the ULIP plan, including the ULIP returns, are exempt from tax, subject to fulfilment of specific conditions.
That said, ULIP policies from Tata AIA Life Insurance allow you to pay your premiums as per your desired frequency – single, annually, semi-annually, quarterly or monthly. This eases your financial burden as you can opt for a frequency that suits your financial needs and still get the same tax benefits.
With the TATA AIA Life ULIPs, you enjoy the growth of your investment with market-linked returns along with a benefit of an insurance cover. The plans give you the flexibility to invest in a variety of funds as per your investment needs and risk tolerance. You also get loyalty additions in your fund over time.
Such investments help you avail taxation benefits in the present while also give you dual advantages of an insurance cover, along with long-term returns on your investments.
It is advisable to begin your tax planning process earlier in the year to ensure you save as much as income tax on salary as possible.
L&C/Advt/2021/May/0662