A term insurance plan is a scheme that protects and financially covers the consumer and his loved ones from future uncertainties. It is a cost-effective way to secure the future of your loved ones in unexpected times. When you buy a term insurance plan, you get extensive life cover. This life cover sum assured is paid out to the nominee in case of your unfortunate demise. Regular term plans have no maturity or survival benefits. However, policyholders can choose a Term Plan with a Return of premium to get the sum of premiums paid as a maturity payout.
Term insurance for parents
A man's or woman's responsibility increases when they become a parent. It is because they now have specific duties to fulfil towards their children. One of the most important responsibilities for a parent is to secure their children's future. Financial security is one of the most important and valuable securities that a parent can give to their children.
A life insurance term plan is one of the quickest and easiest ways to keep the future of our loved ones secure. Term insurance plans are cheapest and can generate multiple benefits if it is done in the right time by selecting the right options. Sometimes it becomes really difficult to maintain the lifestyle of the family members or children in times of uncertainty, especially when there is only one breadwinner in the family. It is times like these when term insurance benefits come in handy and provide the financial security that is required.
Key facts about term life insurance:
● The life insurance term plans are meant for those who want to save up for a long-term plan or any unwanted circumstance. Parents who want to secure their children's dreams and ambitions, such as higher education, should buy a life insurance term plan.
● The term insurance plans become expensive with time. The premium amount that needs to be paid for the security is cheaper in earlier days as compared to the late 40s or 50s or later life of the individual. Parents should buy a term plan the moment they begin family planning.
● A term insurance policy also provides assistance if there is a circumstance that cannot be avoided or any unforeseen situation such as an unexpected critical or terminal illness. Parents with a family history of such illnesses should buy a term plan with critical illness cover to ensure income replacement during trying times.
Why is the term insurance plan important for parents in India?
The term plans play an important role in the life of a parent. Everyone wants to secure the future of their children, and life insurance term plan is the most risk-free way to do so. These term plans act as a plan B and ensure that the financial security of your child is maintained. The fact that these plans offer guaranteed# security increases the credibility of the plans.
Once a parent starts to invest in the term plan for parents, he or she knows for sure that the future of his/her children is secured in a way. It does not affect the current lifestyle of the consumer as these term plans can be afforded very easily. Choosing a term plan in the early stage of parenthood makes it easier and less expensive. In the era of digitalisation, people can now understand and choose their term plans easily in the online mode and buy the same for their family. Different companies offer a variety of term insurance plan for parents in India to choose from. People can buy the plan as per their requirements.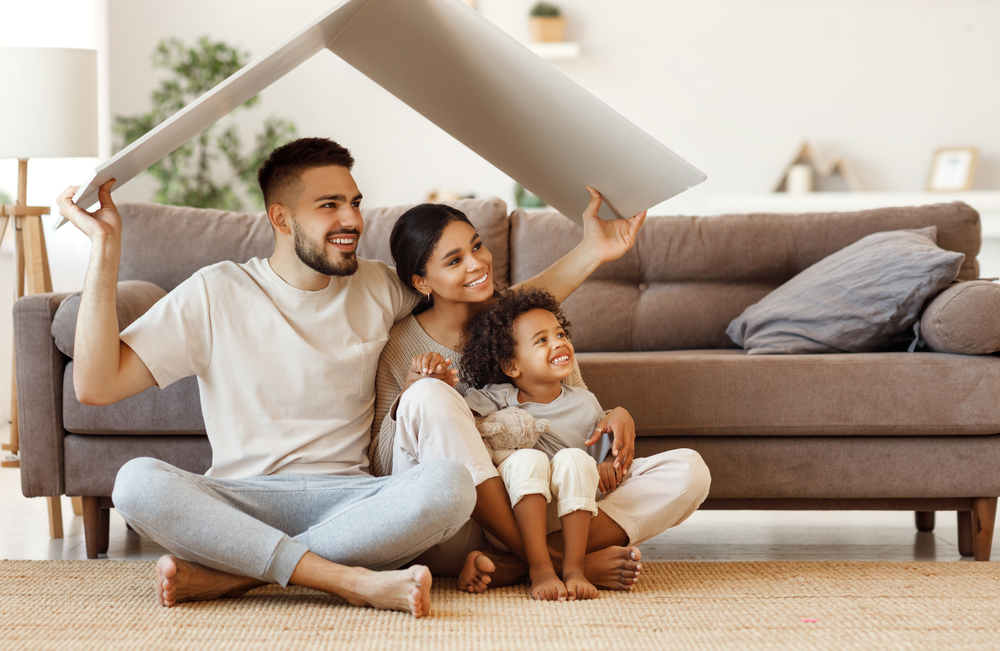 Advantages of term insurance plans in India
Apart from specific benefits of parents, term insurance plans also offer the following benefits to policyholders:
The term insurance plans are one of the easiest and cheapest ways of financial security as compared to other life insurance plans. These plans are simple to understand, and the consumer does not have to pay a hefty amount to gain the benefits of the scheme.
Affordable term plans are very cost-effective in nature. The consumer just needs to pay a premium amount, and they will be eligible to enjoy an extensive life cover.
An individual can renew the term insurance plan as per his/her requirements. This does not include a long tiring procedure to be followed.
In case the policyholder wants to drop the scheme and cancel the plan, they can do so. It can be done as soon as the consumer stops paying the premium amount. The process does not require the consumer to undergo several stages of cancellation.
The life insurance term plan provides attractive tax* benefits to the consumers. The consumer becomes entitled to the tax* deductions for the premium paid under Section 80C of the Indian Income Tax Act, 1961.
Tata AIA Life Term Insurance Plans
The Tata AIA term plans offer a range of customisations and policy benefits for parents in India:
● Financial security up to the age of 100 years
● Cheaper premium rates
● Flexibility in monthly income payouts
● Faster payouts in case of any medical emergency
● Options for different premium payment terms
Conclusion
The term insurance plans have become an essential part of our lives. We must include a term plan in order to protect our family members from unexpected future events. Nobody knows what will happen in the future. This is when the benefits of term insurance come to our rescue and assure us that no matter what, our loved ones will have a plan B or financial support from the uncertain future possibilities.
A person should choose a term plan depending upon his or her requirements and consider it as a long-term protection plan that will be of convenience in case of your untimely demise. Parenthood welcomes heaps of responsibilities, especially from the financial front. Thus, as a parent, it is advised to take up term life insurance from the very beginning of entering parenthood.
People also ask
Along with buying a term plan for your children, you can also purchase term plans for your parents:
Q. Can I take term insurance for my parents?
There is no such rule that a child cannot buy their parent's term insurance. It provides financial security to the consumer, regardless of the fact who buys it. Hence, as a child, one can definitely buy term insurance for one's parents.
Q. Can I buy term insurance for my mother?
Yes, everyone deserves term insurance for their safety. Irrespective of the fact that a mother is single or married, working or non-working, she needs term insurance so that she can rest assured.


Q. Can I buy life insurance for parents?
Life insurance for parents can be invested into to help them in their future expenses. Life insurance can be bought only if the parents give their consent to it. You can choose the type of life insurance depending on their health, age, and financial circumstances.
L&C/Advt/2021/Jun/0756