Calculating the insurance premium before buying an insurance policy is essential. It gives the policy buyer a fair idea of what they are getting against the premium and, thus, manages the budget. The most popular way of calculating insurance premiums is by using online insurance calculators.

Whether you are a seasoned policyholder or new to the insurance world, deciphering the factors influencing your premium is crucial. Insurance premiums are the lifeblood of your coverage, determining the cost you pay for protection against unexpected events.

In this blog, we will talk about premium calculation, shedding light on the variables that insurers consider when determining your rates.

From age and location to the type of coverage and personal history, many elements come into play, each affecting your premium in distinct ways. We'll delve into these factors, simplifying insurers' processes to balance risk and cost.

This blog will offer you a deeper understanding of premium calculation and empower you to make informed decisions about your coverage.

So, let us get started!
Factors Determining Your Life Insurance Premium

Life insurance plans are not purchased with the anticipation of one's own demise but rather as a means to secure the future for those dear to us who will continue to live on.

Life insurance premiums are influenced by various factors that collectively determine the cost of your coverage. Understanding these factors can help you make informed decisions when selecting a life insurance policy.

Age and Health

Your age and overall health are among the most significant factors that insurers consider. Generally, younger individuals and those in good health will likely pay lower premiums. This is because younger people typically have a longer life expectancy, reducing the risk for the insurance company.


For instance, a 30-year-old non-smoker is likely to have a lower premium than a 50-year-old individual with a medical history.


Gender

Gender also plays a role in premium calculation. Statistics show that women tend to have longer life expectancies and fewer risky behaviours, leading to lower premiums.


As an example, a healthy 40-year-old woman might pay a slightly lower premium than a man of the same age with similar health.


Smoking and Lifestyle Habits

Smokers are considered higher-risk individuals due to the associated health risks. Smoking or engaging in other risky behaviours can significantly impact your premiums. Non-smokers often enjoy lower life insurance premiums because they are generally healthier.


For instance, a 45-year-old smoker might pay more for the same coverage than a non-smoker of the same age.


Coverage Amount and Type

The amount of coverage you choose and the type of policy you opt for can greatly affect your premium. A larger coverage amount will naturally lead to higher premiums.


Additionally, the type of policy, such as term or whole life insurance, will have different premium structures.


For instance, a 20-year term life insurance policy will likely have lower premiums than a whole life policy with the same coverage.


Medical History

Your medical history and any pre-existing conditions can impact your premiums. Insurance companies assess the potential risks associated with your health conditions. Your premiums might be higher if you have a history of chronic illnesses or medical issues.


For example, an individual with a history of heart disease may have higher premiums than someone without such a medical history.


Occupation and Hobbies

Some occupations and hobbies are riskier than others. Jobs involving dangerous activities or exposure to hazardous environments can increase premiums. Similarly, engaging in high-risk hobbies such as skydiving or racing can impact your premiums.


For instance, a commercial pilot or a deep-sea diver might pay more for life insurance than an office worker.


A Few More Factors


Actuarial Calculation: Life insurance premiums are determined through actuarial calculations, which utilise statistical and mathematical methods to assess the likelihood of death occurring at specific ages.


Inter-Company Variation: The life insurance premium differs between insurance providers due to varying policy issuance expenses unique to each company.


Operational Expenses: Premium calculation encompasses operational costs, such as office expenses, commissions for life insurance agents, and the cost of generating policy documents.


Contingency Allocation: Premiums also incorporate a contingency cost, ensuring the insurance company's financial stability during significant claims, like those stemming from natural disasters. This safeguards the insurer's financial health despite the potentially lower individual policy premiums.
A Few Examples to Learn How to Calculate Life Insurance Premium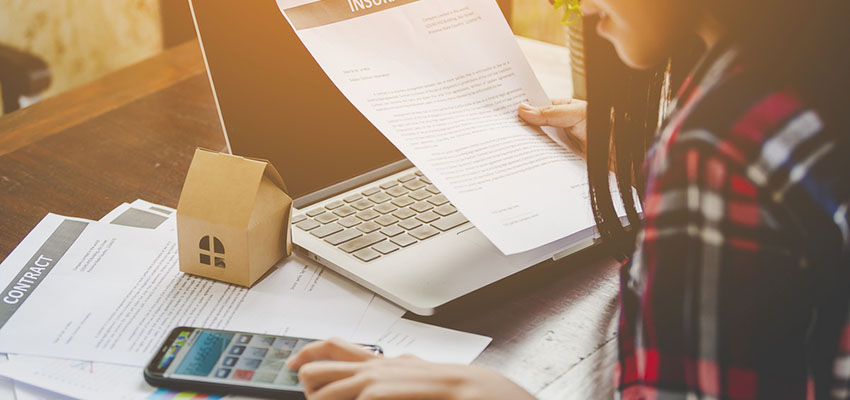 Calculating a life insurance premium is a complex process that considers various factors to determine the cost of coverage.

Let's break down how to calculate insurance premiums with the help of three illustrative examples:

Imagine two individuals, Rahul and Sanjay, both 30 years old. Rahul leads a healthy lifestyle, exercises regularly, and has no significant medical history.


On the other hand, Sanjay has some health issues and doesn't engage in regular exercise.


If both individuals opt for the same life insurance coverage, Rahul's premium would likely be lower than Sanjay's due to their contrasting health profiles.


Consider Maria and Sneha, both 35 years old and in good health. Maria chose a ₹50 lakh term life policy that provides coverage for 20 years.


Sneha, however, decides on a ₹1 crore whole life policy that offers coverage for her entire life.


Despite being of the same age and health, Sneha's premium would likely be higher than Maria's due to the policy's greater coverage amount and lifelong nature.


Let's take the example of two friends, Sarah and John, both 40 years old. Sarah is a non-smoker, maintains a healthy diet, and regularly exercises.


On the other hand, John is a smoker and occasionally engages in risky hobbies like mountain climbing.


If they both apply for the same life insurance coverage, Sarah's premium would likely be lower than John's due to her healthier lifestyle choices, which decrease the perceived risk for the insurance company.
To Sum it Up

Understanding how life insurance premiums are calculated empowers individuals to make informed decisions about their financial security. The intricate blend of age, health, coverage amount, and lifestyle factors creates a nuanced landscape where each aspect contributes to the final premium.

Various scenarios exemplify that a healthy lifestyle and careful coverage selection can lead to more favourable premium rates. Remember, life insurance is more than just a financial investment; it's a means to ensure the well-being of loved ones and provide a safety net for the unexpected twists that life may bring.

In this regard, a Tata AIA life insurance online plan can be your (and your family's) saviour in the true sense! You can use our wide range of online calculators to determine the premium outflow and choose the best life insurance policy for yourself.